If you're anything like us, your 30th birthday is coming soon. It's a big day, and we want to ensure it's celebrated in the best way possible. Here are some tips to help make your day as special as possible.
30th Birthday Themes to Celebrate Your Big Day
When selecting your 30th birthday theme, there are many options. You can pick from You're Golden, Dirty thirty, Moroccan, or Pretty in Pink themes. There are also many more options besides these themes. Read this article to find the perfect 30th birthday theme for your big day. Here are some ideas for party themes:
You're Golden Theme
Turning 30 is an exciting milestone. Throwing a party with a "You're Golden" theme will remind you that you're still gold. Embrace the idea by choosing gold decorations, food, and accessories. Your guests will be reminded that they're still young at heart. There are many ways to celebrate a 30th birthday. Consider these ideas for throwing the perfect party for your 30th.
Start the party with lavish golden decorations. A gold-foiled fringe curtain, golden table confetti, and hanging paper dots can all be used. Other party accessories include golden masks and sunglasses. The ambiance will give your guests the sense of being transported to a gold-plated home. Gold accents can also be added to the party favors, such as gold-flaked candles. Gold decorations will make your guests feel like royalty.
Dirty Thirty Theme
Throw a party with a "dirty thirty" theme for your 30th birthday. Dirty thirty describes a party with fun decorations and a rough time. You can use disco balls and neon lights to decorate. You can also put up foil curtains and use them as a backdrop for a photo booth. You can even have an escape room to play games while your guests sing along to your song.
This theme is not for the faint of heart. It means dirty tramps and chimney sweeps, or it could mean flirty thirty. The choice is yours, but the food and drink selection should be appropriately dirty. Desserts can be made with pudding, cookies, or gummy worms, and you can make drinks and edible shots from dirt. You can even serve debauchery options for your adult guests.
Pretty in Pink Theme
You can go for a Pretty in Pink theme for the most spectacular birthday party! Pink decor, sweets, and drinks are all the rage these days, and there's no better occasion to incorporate the color into your celebration than your 30th birthday. Incorporate a pink candy bar, lemonade, cocktails, gold accents, and a manicurist booth. Then, wrap it all up with a pretty pink balloon arch!
These decorations can be simple or extravagant, depending on your taste. For example, a pink wedding invitation may be more appropriate for an older woman than a teenager. The party favors can be pink, including lipstick and chocolate kisses. And you can't forget about the birthday girl! A tea party is an old-fashioned way to keep the entertainment level high! If you're not sure what to do, try a pretty in pink theme!
Moroccan Theme
A Moroccan theme for a 30th birthday party is an excellent idea for a party focused on female empowerment. This fun theme combines bright colors, patterns, and Moroccan-inspired decor. The meal can be themed with Moroccan flavors and incorporates traditional food and drink. There are even ways to incorporate the Moroccan design into your party decor, such as serving a signature cocktail. If you are hosting a Moroccan-themed party for a female-focused birthday, you may also want to provide fun self-care items for your guests, like make-up and hair care products.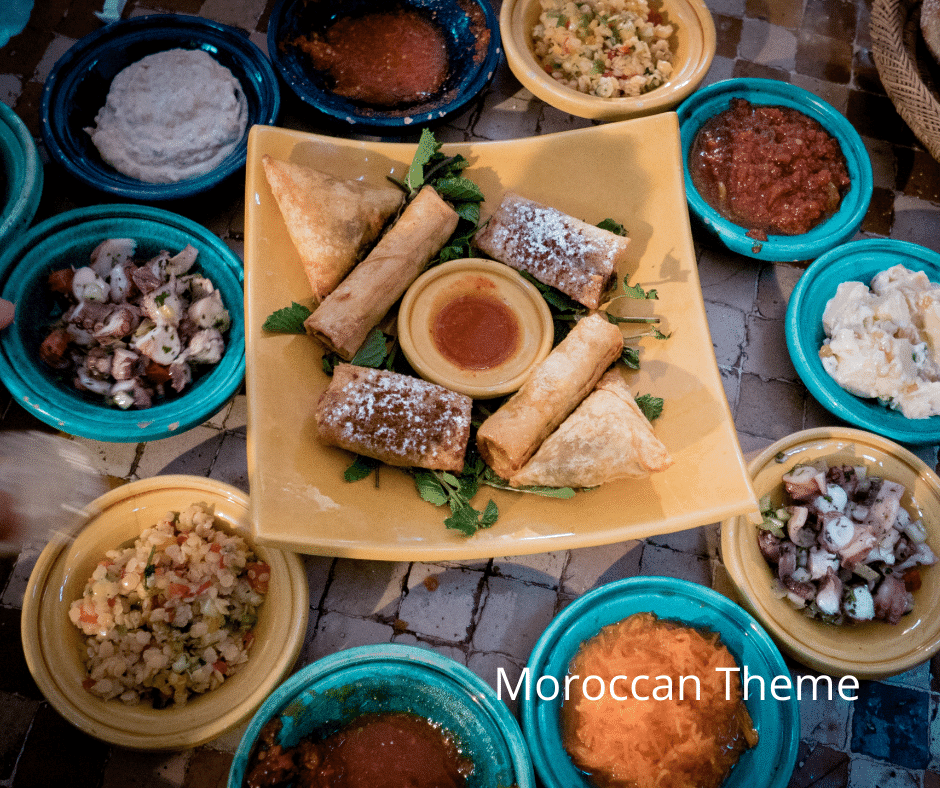 Using Moroccan decorations for the shower will add to the overall Moroccan-inspired theme. For the tabletop decorations, you can opt for Moroccan-inspired tray tables, gold charger plates, and Moroccan-inspired napkins. You can also use wildflowers, but make sure to place them in unusual containers to maintain the bohemian look of the party. You can purchase Moroccan-inspired invitations at our online store. Make sure to include Moroccan-themed decorations and food to ensure a memorable 30th birthday celebration!
Harry Potter Theme
If you want to throw a themed party for your 30th birthday, why not try a Harry Potter birthday party? This popular book and movie franchise spans generations and includes half-blood characters and magical settings. Plus, you can get wacky decorations like talking paintings and moving staircases. The Harry Potter theme isn't limited to birthday parties either. There are also plenty of Harry Potter wedding themes and bridal showers.
A fun take-home favor is a Harry Potter-themed clothespin. Make some large clothespins and fill them with wizard candy! Another fun idea is to decorate wooden frames with various Harry Potter-themed items, such as a golden snitch or a golden snitch. A Triwizard Tournament scavenger hunt can include items from the series, such as a golden snitch or a wand from Gringotts. A dementor pinata is also an appropriate prize hunt.
Get Ready for the New Year with these 12 Tips
Start the New Year by listing your goals for the year. What are you looking to accomplish? What would make your life easier or more fulfilling?
Resolve to start tidying up your home and desk. Get organized and keep everything in its rightful place so you can focus on what you need to do instead of where you left things.
Resolve to stay healthy and fit throughout the year. Get enough exercise, eat healthy foods, and avoid overindulging in unhealthy foods and drinks.
Resolve to be more grateful for everything good in your life this year. Recognize all of the fantastic moments that have happened to you this past year, but also think about how each of these moments could have been even better if you had tried harder or if there were other people around who could have helped contribute to that moment.
Set a goal for yourself this New Year's season and work towards reaching it! This will give you something tangible to look forward to during the holiday season and help get you started achieving your new resolutions for the year ahead!
Break out of your comfort zone this New Year's by trying something new – whether taking on a new hobby, going on an adventure, or starting a new project – just go with it! The sky is the limit!
Stay motivated by remembering the great things that came with your resolutions – happy holidays, family photos, etc.– and feeling like you accomplished at least one part of them!
Remember that it's not about having perfect days; instead, make sure that each day is better than the last!
Celebrate every success story (positive or negative) from this past year by writing them down and sharing them with friends/family members– they can help remind you why keeping your New Year's resolutions is essential!
Set some simple yet effective rules for yourself, such as "no obligations tomorrow morning," which will help keep things organized for when you finally get up!
Have fun THIS NEW YEAR!!!
And finally, don't forget about those pesky little habits we tend to give up when we get too busy……start breaking them back THIS NEW YEAR!!!
Get started in the stock market
Start reading about the stock market and how to invest today. Many online resources, like Investopedia and Stock Market Quiz, can help you better understand the stock market and how to invest. You may also want to attend an investment class or learn about specific stocks at a library.
Conclusion
By starting with these tips, you can get your life moving in the right direction and make new year's resolutions to help you succeed.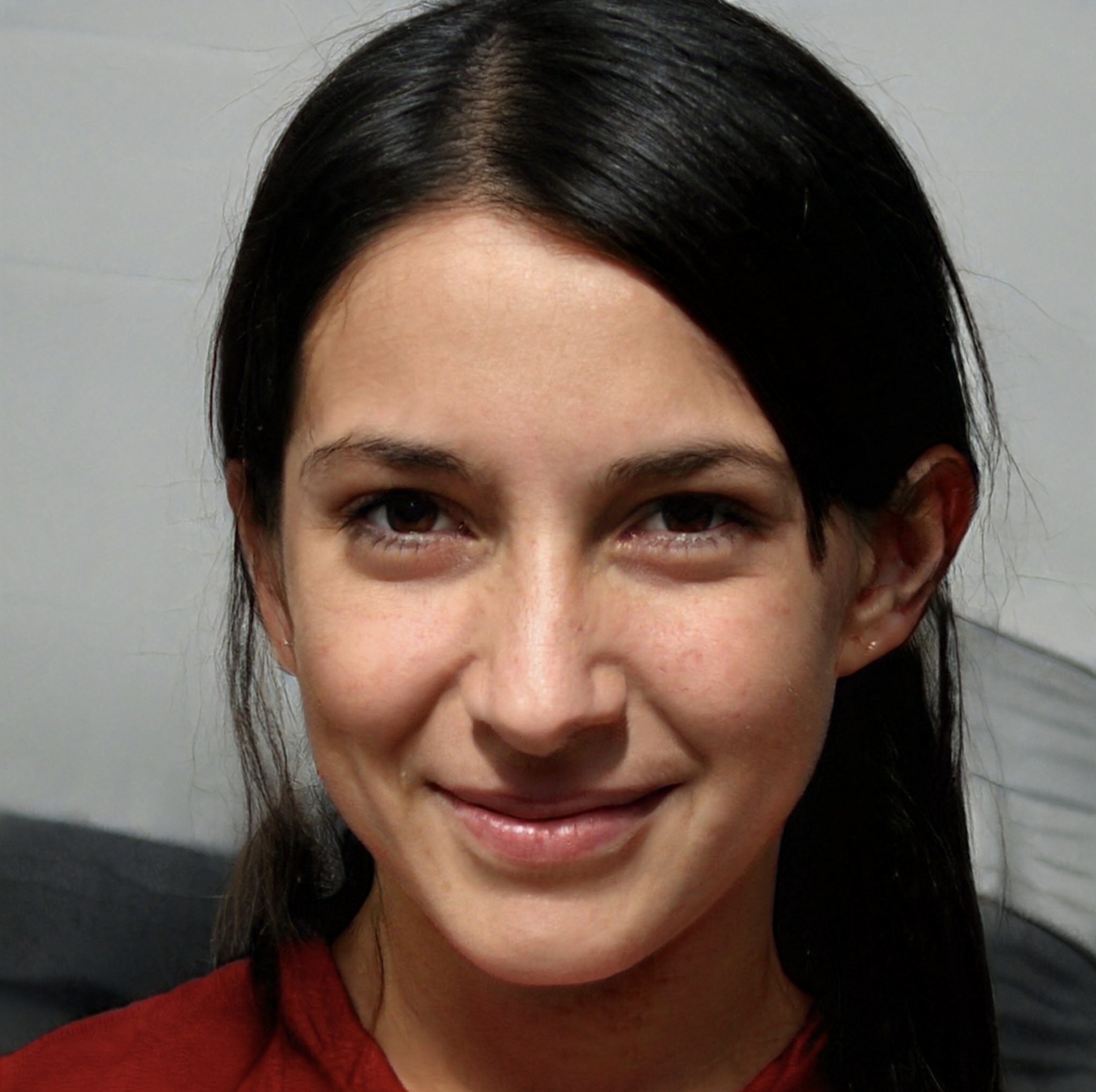 I'm Katie, and I'm the Editor in Chief of The Pretty Party Shoppe. I love throwing parties and helping others create beautiful celebrations that reflect their personality and style perfectly. Whether you're throwing a bridal shower, baby shower, housewarming party, birthday party, or any other kind of shindig, we've got you covered!