With all the planning to throw a great party, it can be easy to forget some little details. There are many elements to consider, from games and activities to decorations and beverage options. That's where a party supply list comes in handy! Whether planning an adult-only get-together or hosting children, this advice will help you create the most epic event possible.
Suggested Party Supply List
Check out our suggested party supply list if you want to throw the best bash! When it comes to party planning, creating a list of items and tasks to do is an excellent place to begin. Don't be scared to delegate an assignment to somebody else. Your friends always want to help, for example with organizing the cake or candy. Share your party planning checklist with your friends, or if you have a store nearby with a local party supply, plenty of party experts can always help you.
Start with The Big Picture
To Determine What You Need on A Party Checklist, Start with The Big Picture – Approximately how Many Guests and What Type of Party Will You Be Throwing?
Are you throwing a birthday party, holiday party, or another type of celebration? The number of guests you expect will play a big role in what items you'll need on your party checklist. For example, if you're expecting many guests, you'll need to ensure enough seating and place settings for everyone.

What Does a Successful Party Look Like?
A successful party is one where the guests have a good time, and the host doesn't stress out too much! To achieve this, it's essential to plan and be organized. Make sure you have a guest list, a plan for food and drinks, and a schedule of events. It's also helpful to delegate tasks to others so you're not stuck doing everything yourself. And finally, don't forget to relax and enjoy the party! After all, it's supposed to be fun!
Are You Looking for More Tips About Party Planning Checklists?
Discover more about how to make your party planning process easier with our blog post.
A list of suggested items needed for the party
Delegate assignments to friends to help organize
Share your party planning checklist
Get tips from local party experts
Read our blog post for more tips on party planning checklists!
Invitations
This is the first step to a successful party. Guests will use invitations to RSVP or say yes, for your event. You'll want to send out invitations at least 2-3 weeks in advance so that you can have time to order and print them. You can also write handwritten invitations that invite guests on social media platforms such as Facebook. This is a fun and interactive way of creating elements that spark conversation among your friends and family members.

Lights
Light Candles, light, and decor can create a festive atmosphere! If your party is focused on the outdoors, bring enough lights, so your guests don't get too lost!
You can also use string or fairy lights to give the space an enchanted feel.
Tablecloths
This is a must if you want your party to look nice! A plain white tablecloth will make any setting look chic. You can also find some fun and festive patterned tablecloths that will complement your party's theme.
Music
Music If you're hosting an adult-only event, choosing music that appeals to adults is best. If your party is more family-friendly, select music that everyone will enjoy.
Games and Activities
One of the best parts about having an event is being able to have fun with friends and family! Games like bingo are great ways to liven up any party!
Partyware
Having partyware at every event is crucial to creating a memorable experience. This can include paper plates and napkins to plates, cups, and utensils. Various options are available to choose the right tableware for your occasion.
Consider options like disposable plates, cups, and knives or reusable ones. Another option is to consider using paper products like napkins and paper plates so they can easily be disposed of after the event. These aren't just convenient—they also reduce party waste!

Decorations
There are many different ways to spruce up your party. You can set the mood with decorations, like balloons, streamers, and paper lanterns. If you're looking for something more elaborate and time-consuming, consider hiring a photographer to take group photographs while celebrating.
Some other ideas include having guests dress up in costume or hanging flags from the ceiling. No matter what you choose, make sure your decorations reflect the theme of your party.
Party Decoration Essentials
No party is complete without proper decoration. helium balloons are a must to set the tone of any celebration. Mylar balloons in the shape of happy birthday, congratulations, or other phrases add a personal touch to the festivities.
Balloons
Streamers
Paper lanterns
Photographer
Costumes
Flags
Ceiling decorations

While researching decoration ideas, consider hanging streamers and banners as well. For an added touch, you can also find various confetti shapes to sprinkle on tables or the floor. Whatever you choose, get creative and have fun with it! After all, that's what parties are all about. Reflect the party's theme in your decorations to make it a memorable event for everyone involved!
Audio or Visual Equipment
If You Need Audio or Visual Equipment for Slideshows or Presentations, Does the Venue Offer Those Tools?
When planning a party, it's essential to consider the event's logistics. You'll need to consider whether the venue has audio or visual equipment that you can use for slideshows or presentations. Most media will have some kind of AV equipment available, but it's always best to check in advance. You don't want to be scrambling to find a way to play your slideshow at the last minute!
Favors
Sending guests home with party favors is a great way to show appreciation! It's also a thoughtful way to thank them for coming. Popular items include keychains, magnets, ornaments, and other small trinkets. If you're on a budget, you can send guests home with homemade goodies like cookies or brownies.
Thank You Notes
Thank you notes are a good idea for a host and guests. These notes can be sent to each person that attended the party, whether it was an adult-only event or not. They are also helpful in getting feedback from those who attend.
Favor Bags/Boxes and Favor Items
Favor bags and boxes are a great way to add a personal touch to your party. Everyone will appreciate the extra time you took to make their goodie bag special. Plus, these items allow guests to take home something special from your party that is uniquely yours! There are plenty of ways to create favor bags and boxes for your party.
Food and Drink
How about that food and drink? Guests will want to eat and drink, so ensure you have various options.
Food
Chips and dip
Appetizer platters
Munchies
Cheese tray
Meatball skewers (recommended)
Cookies or brownies
Cupcakes
A cake
Vegetables and dip
Salad
Main dish
Sides
Drink
Water
Tea
Coffee
Soda
Alcohol (if over 21)
Catering services are available if you want to take the hassle out of cooking and serving food at your event. Just make sure to get a quote beforehand!
Other Essential Bits & Bobs
There are a few other things you'll need for your party. Here is a list of essential items:
Invitations
RSVP cards (if required)
Guest list
Notebook or whiteboard to keep track of RSVPs
Tablecloth
Table settings (dishes, utensils, cups, etc.)
Chairs
Music
Speakers
Extension cords (if needed)
garbage bags
First aid kit
Fire extinguisher (recommended)
Party games and activities (optional)
Now that you better understand what goes into throwing a party, it's time to start planning your own! Use this party supply list as a guide to help you plan the perfect event. And don't forget, have fun!
Party Cleanup Checklist
After the guests have left and the music has died, it's time to clean up. Use this party cleanup checklist to ensure you don't forget anything!
Empty all garbage cans and dispose of trash properly
Collect all recyclables and place them in the appropriate bin
Wipe down all surfaces with a damp cloth
Sweep and mop the floor
Vacuum all carpets
Empty and clean all ashtrays
Turn off all lights
Check for any lost items
Lock all doors and windows
Set the alarm (if applicable)
Ensure that everything on the checklist is done before you leave the party area. If you have hired help, tip them for their services. And that's it! You did it!
Now that you know how to throw a party, it's time to get planning! Use this party supply list as a guide to help you plan the perfect event. And don't forget, have fun! This is an exhaustive list, but it should give you some ideas to start planning your party!
Do You Need Permits for Your Party?
Depending on the party you're throwing, you may need to obtain permits from your local government. For example, if you're planning a block party or an outdoor concert, you'll need to apply for a license. If you're unsure whether you need a permit, it's always best to check with your local government office. They can help you determine if you need a permit and how to obtain one.
Ready to Get Back to Throwing Parties?
Now that you know how to throw a party, it's time to get planning! Use this party supply list as a guide to help you plan the perfect event. And don't forget, have fun! This is an exhaustive list, but it should give you some ideas to start planning your party!
Ensure you have enough seating for all of your guests. You don't want anyone to have to stand for the entirety of the party!
Plan for food and drinks. Will you be serving a meal or just light snacks? What kind of drinks will you have available?
Think about entertainment. What kind of music will you be playing? Will you have any party games or activities?
Don't forget about party favors! Your guests will appreciate a small token to remember the event by.
Finally, make sure you have a cleanup plan. You'll need to take care of trash and recyclables and clean up any messes made during the party.
With these tips, you're ready to start planning your next party! Just remember to have fun and enjoy yourself. After all, that's what parties are all about!
Conclusion
Throwing a party can be a lot of work, but it's worth it when you see all your guests having a good time. This party supply list will help you make sure you have everything you need to throw a successful event. From invitations to decorations to food and drinks, this list has you covered. And don't forget the most important part: the cleanup! Make sure you have everything you need to clean up after the party before you leave. With this checklist, your party planning is sure to be a success!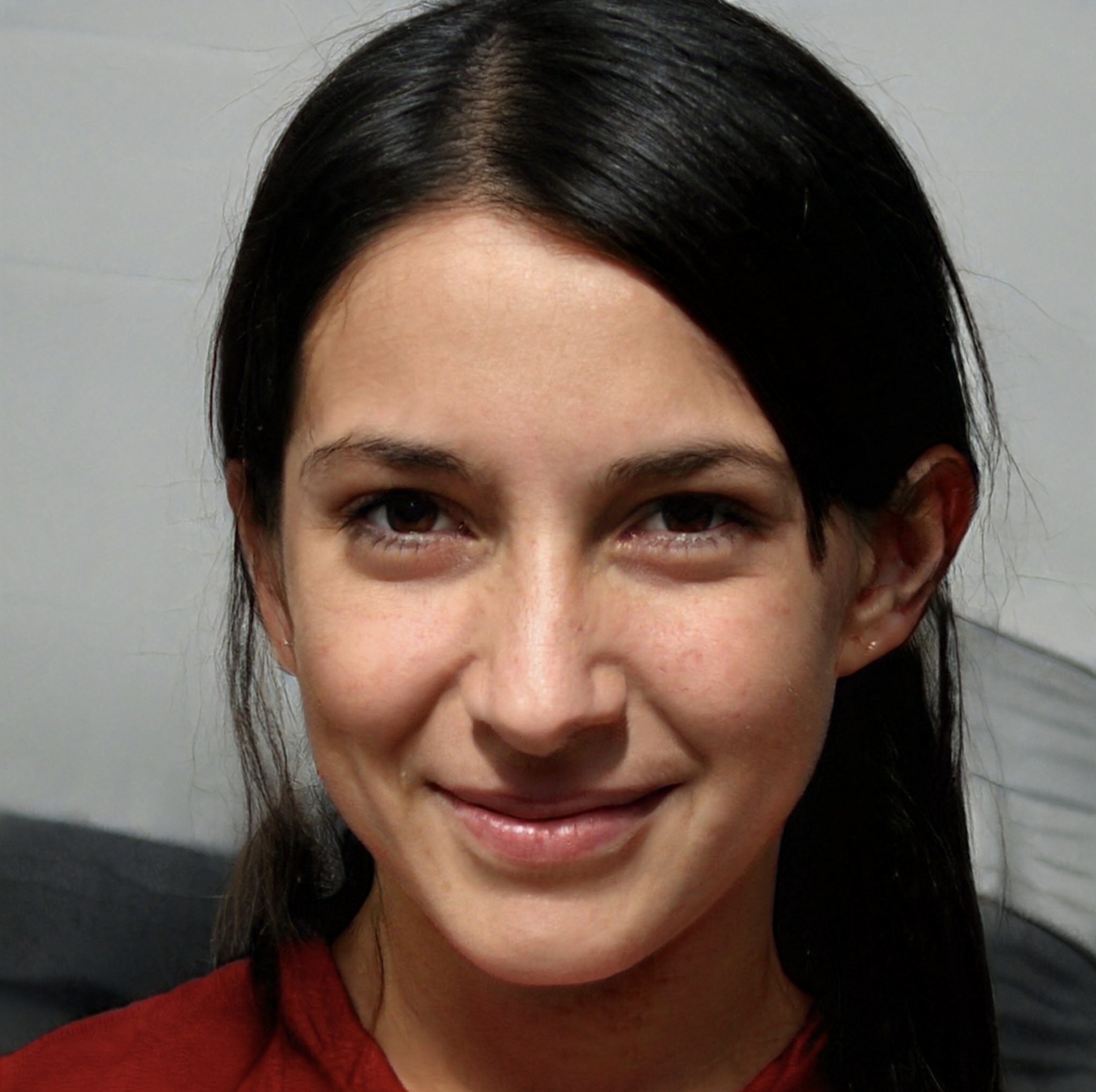 I'm Katie, and I'm the Editor in Chief of The Pretty Party Shoppe. I love throwing parties and helping others create beautiful celebrations that reflect their personality and style perfectly. Whether you're throwing a bridal shower, baby shower, housewarming party, birthday party, or any other kind of shindig, we've got you covered!